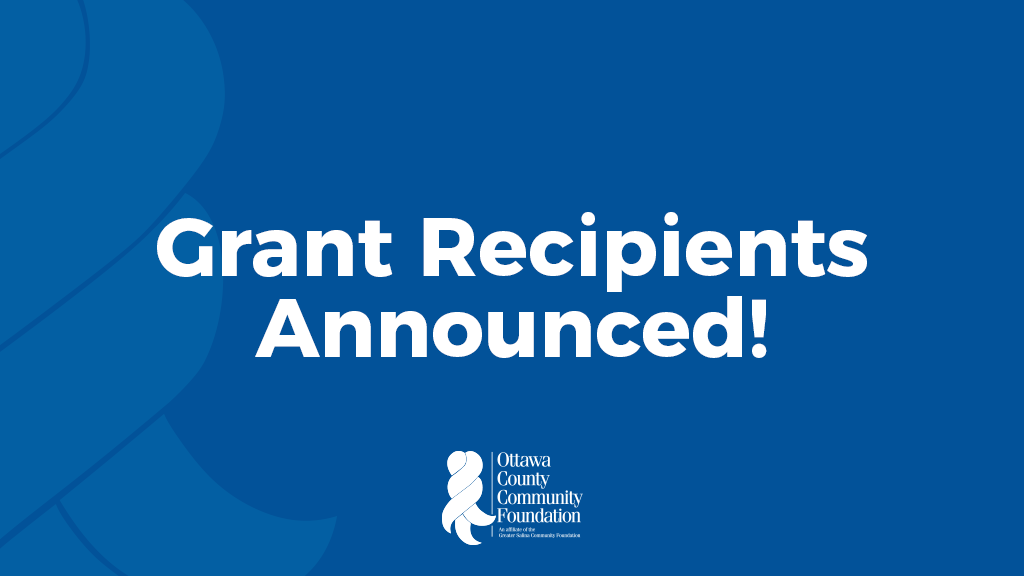 MINNEAPOLIS, Kan.— During its spring grant cycle, the Ottawa County Community Foundation awarded over $42,000 to 10 projects throughout Ottawa County. The following organizations received funding:
Love In The Name of Christ, $2,500 to fund equipment needs to Ottawa County Summer Café.
The City of Tescott, $7,500 for improvements to John Hutchinson Memorial Trails.
Bennington Senior Citizen Center, $4,200 to cover roof repairs for the Senior Center.
Ottawa County Fire District 4 – EMS, $7,700 to assist with the purchase of bunker gear for first responders.
USD 239, $2,000 to help with Entrepreneur opportunities.
VFW Post 3201, $7,208 to cover costs of the final phase of renovations.
Minneapolis Recreation Commission, $3,750 to purchase youth football uniforms.
Catholic Charities of Northern Kansas, $2,500 to support Mobile Outreach Care for Ottawa County residents.
Ottawa County, $4,000 to update the website of the Ottawa County Community Development Foundation.
Markley Grove Park Friends Inc., $1,350 to purchase a tool keeper.
This round of grants was made possible by three funds at the community foundation: the Dane G. Hansen Community Grant Fund, the Ottawa County Impact Fund, the KHF Fund for Ottawa County, the Bennington Community Fund, and the Tescott Community Fund.
The foundation's next grant cycle opens August 1, with online applications due October 1, 2021.