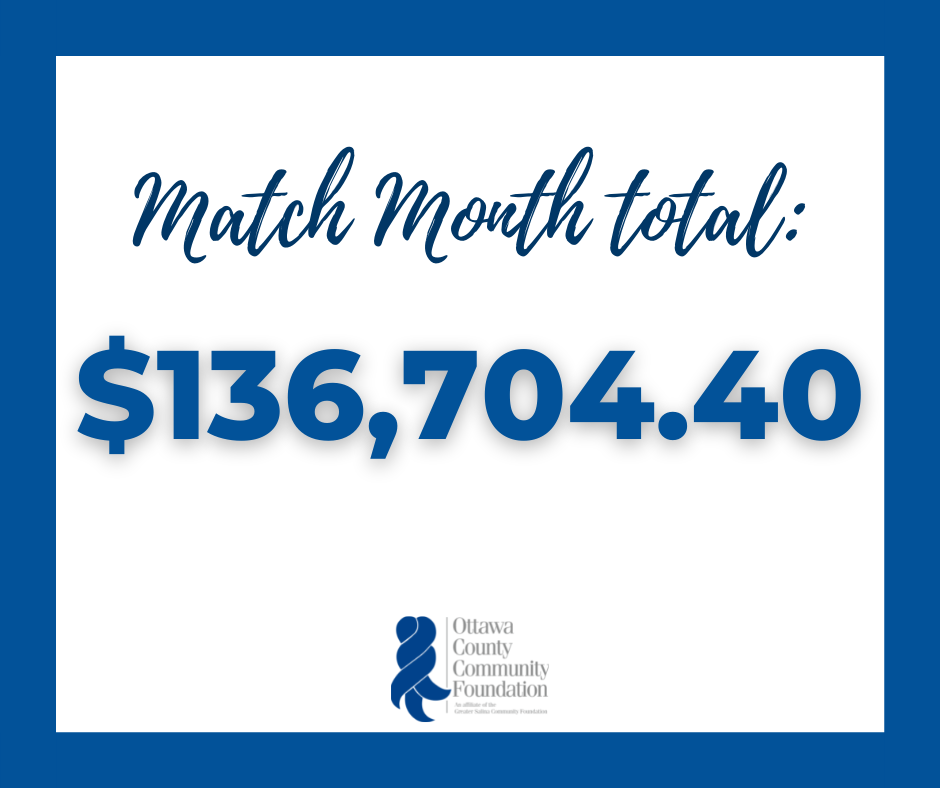 Community Foundation exceeds Match Month goal
MINNEAPOLIS, Kan.— In March, the Ottawa County Community Foundation had an opportunity to receive matching funds from the Dane G. Hansen Foundation during what is considered 'Match Month'. The Foundation also held a Match Month kick-off event, 'Money Gras', on March 4, 2022 at The Farm in Minneapolis, Kansas.
The Foundation is excited to announce that it raised a total of $61,704.40 during their March Match Month campaign. With the $75,000 match from Dane G. Hansen, this will result in $136,704.40 to be invested permanently in endowments that support local area grant-making, the administration of the foundation and more.
"This year's first ever Money Gras event for Match Month was absolutely incredible!" said OCCF Executive Director Lisa Fairbanks. "We had an amazing turn out and attendees had a blast. One of my favorite parts of the event was the Congo line wrapping around the room. We received 108 donations totaling $61,740.40 in gifts during Match Month, $34,661.31 from individuals, $27,043.09 from businesses and 26 gifts were from first time donors. We exceeded our $50,000 goal by 23%! Including the Dane Hansen Match we added $136,704.40 to the Ottawa County Impact Fund, all thanks to the tremendous generosity of the Ottawa County Communities. Thank you for helping Ottawa County thrive!"