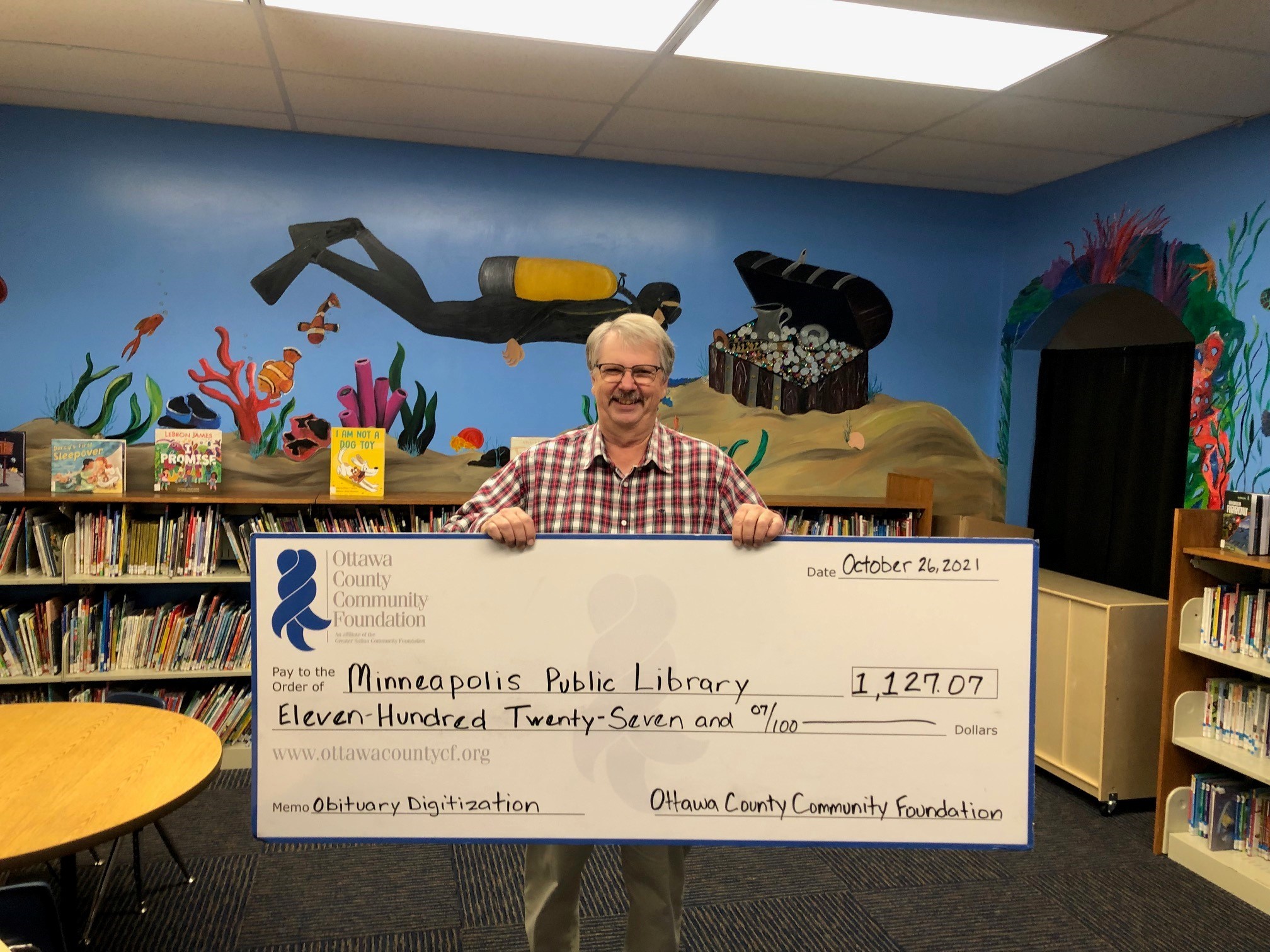 Ottawa County Community Foundation awards $54,000 in grants
MINNEAPOLIS, Kan.— During its fall grant cycle, the Ottawa County Community Foundation awarded over $54,000 to six projects throughout Ottawa County. The following organizations received funding:
Minneapolis Recreation Commission, $12,100 to help refurbish the existing batting cage system located in Minneapolis to make it usable again.
Minneapolis First United Methodist Church, $28,000 to replace the platform elevator lift at the First United Methodist Church in Minneapolis.
USD 239, $1,696.34 for the 'Every Student Matters' project: a safe and judgement free space for youth to gather outside the regular classroom.
City of Bennington, $7,000 to replace the aging basketball court at the community park.
Minneapolis Public Library, $1,127.07 to help fund digitizing and making searchable obituaries from the Minneapolis Messenger from 2012 through June 2021.
USD 239, $4,500 to assist with funding competition expenses and a speaker for this year's Mental Health Strong Field Day.
This round of grants was made possible by five funds at the community foundation: the Dane G. Hansen Community Grant Fund, the Ottawa County Impact Fund, and the Bennington Community Fund, which all focus on improving quality of life throughout the county, and the Ottawa County Public Health Fund and the Kansas Health Foundation Fund, which both support public health in Ottawa County.
The foundation's next grant cycle opens February 1, with online applications due April 1, 2022. For more information, visit www.ottawacountycf.org/search-apply-for-a-grant.