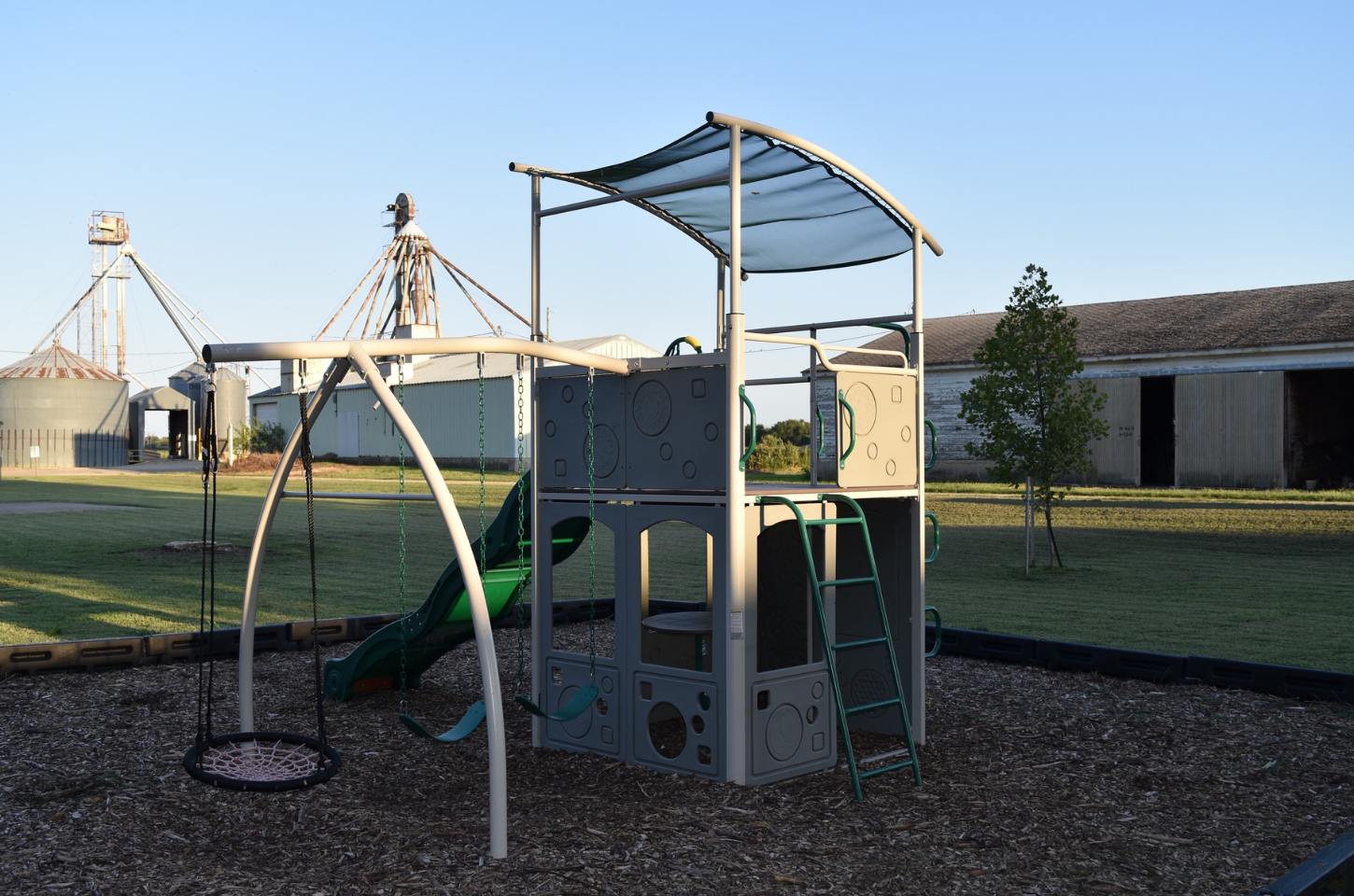 Ottawa County Public Health
Ottawa County Public Health requested funding to install new playground equipment in the community park.
The playset replaced old playground equipment in the park of our town. It has made the park safer for the youth in our community so families are more willing to let their children play in the park. It has also enhanced the appearance of the park, making it look neater and more modern. Without the grant, we would not have been able to do this project.
The funds were spent on the purchase and installation of a Castle Grey Metal Playset from Backyard Specialists. This also included the purchase and installation of fabric ground cover and mulch borders.