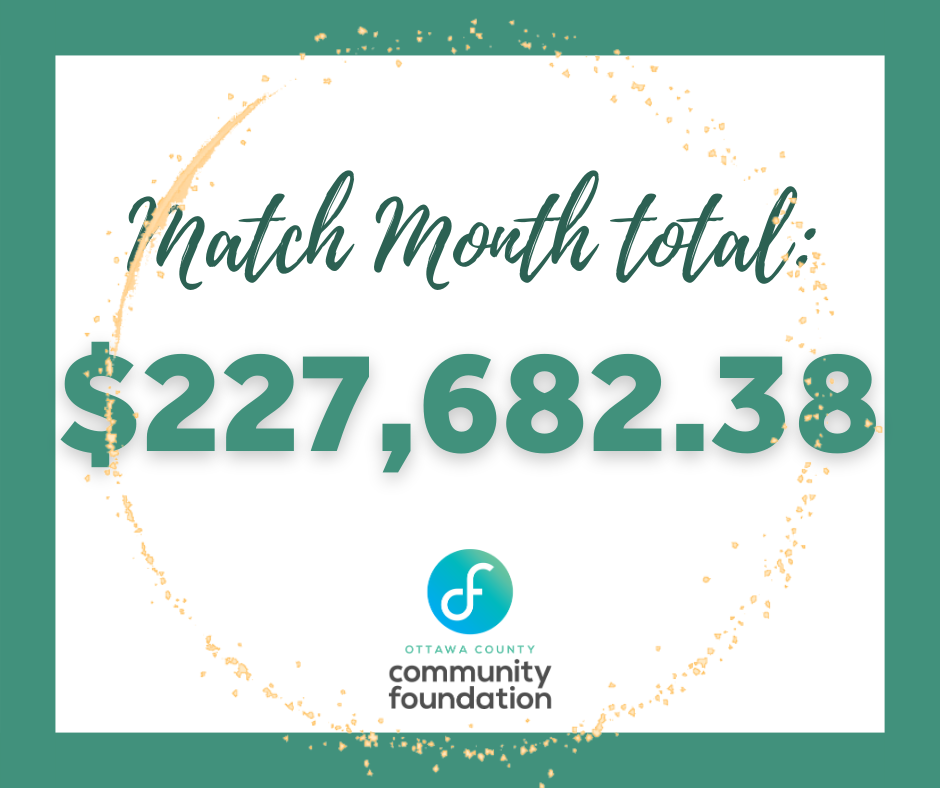 Community foundation raises funds during March Match Month
MINNEAPOLIS, Kan.— In March, the Ottawa County Community Foundation had an opportunity to receive matching funds from the Dane G. Hansen Foundation during what is considered 'Match Month'.
The foundation is excited to announce that it raised a total of $63,841.19 during their March Match Month. With a total match of $100,000 from Dane G. Hansen, this will result in a grand total of $163,841.19 to be invested permanently in endowments that support local area grant-making for schools, the arts, parks, economic development, public health and more.
Additionally, the Ottawa County Community Foundation recently received the exciting news that OCCF qualified for a matching grant from the Patterson Family Foundation. The purpose of this matching grant is to empower local leadership to address community needs. With the outstanding support from the Ottawa County donors during our March Match Month, the Patterson Family Foundation will grant a dollar-for-dollar match of the $63,841.19 that was donated by our community.
The Patterson Family Foundation is a family-led, non-profit foundation continuing the legacy of Neal and Jeanne Patterson whose mission is advancing health care, education, and strengthening communities especially in rural areas in Kansas and western Missouri. They understand that local community foundations play a special role in serving their communities and hope to inspire more local donors to participate in rural philanthropy through rural serving community foundations, and for more donations to flow to local nonprofits as a result.
With the generous donations from our community, the Dane G. Hansen matching funds and the Patterson Family Foundation matching grant initiative, the total impact of the Ottawa County Community Foundation's March Match Month is $227,682.38.
"What an opportunity to be able to match passionate donors with passionate foundations to multiply this impact for the next generation!" exclaimed Ashley Swisher, the Ottawa County Community Foundation Executive Director. "The projects and energy that will be done in Ottawa County because of this giving will be a compounding investment!"